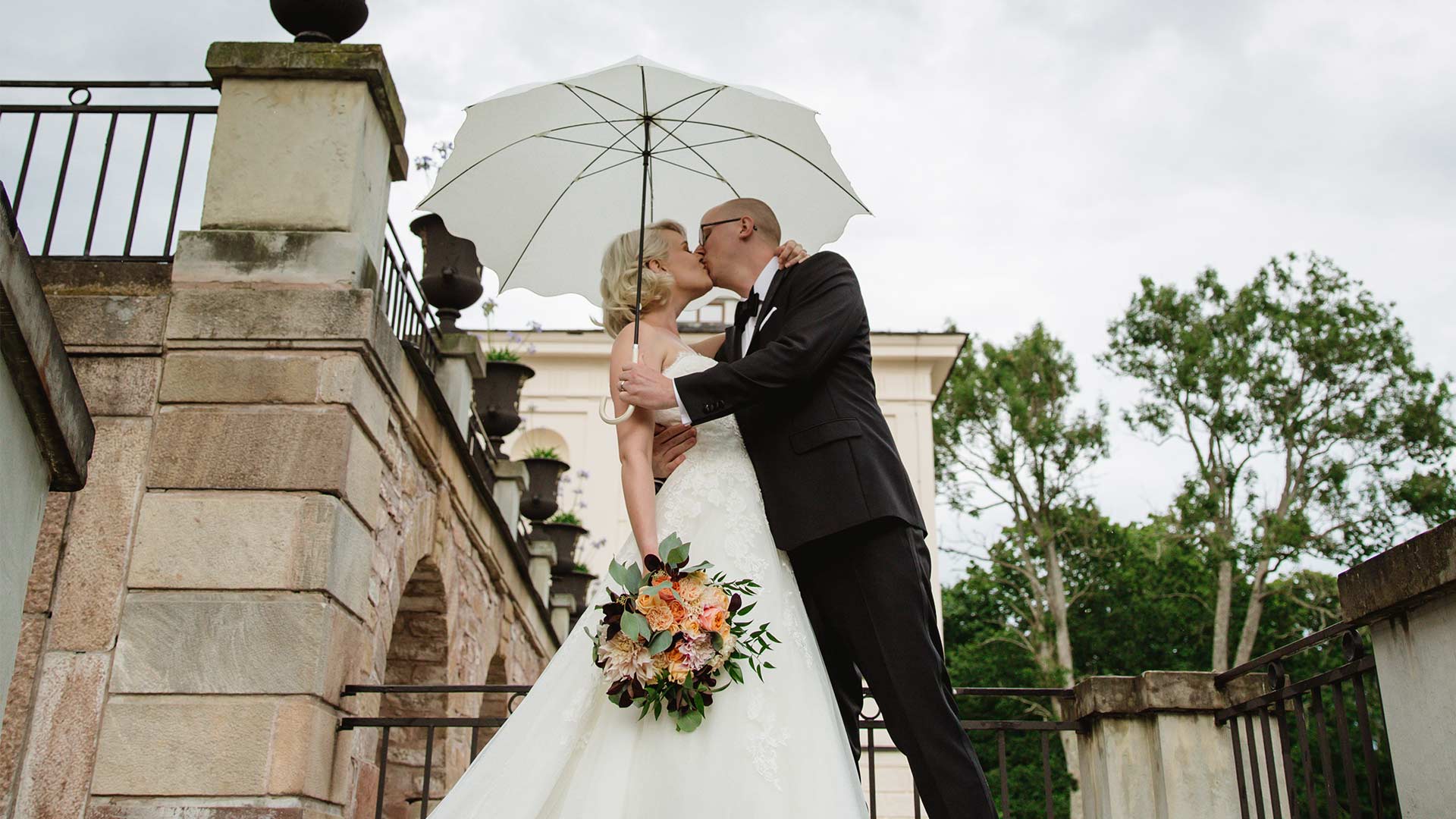 Wedding Celebration at Rosersberg Castle Hotel
Wedding Celebration in our wonderful castle environment you can celebrate a wedding where you have the castle wings with its surroundings at your disposal. Start the evening with a cocktail and canapes on the castle terrace and after a lovely dinner in one of our dining rooms and finish off the evening with cake and dancing in Juno salon.
Summertime you can tie the knot in the amazing park or in the beautiful castle chapel.
Our wedding package
1995 SEK per person *
The wedding package includes the venue, access to the garden, planning meetings with our chef, sommelier and wedding coordinator and a tasting menu.
*the price refers to 50 guests or more
The package includes:
1 glass of sparkling wine with refill & canapés
1 glass of wine for starter
1 glass of wine with refill to the main course
1 glass of dessert wine
Three course dinner
Basic table decoration
Coffee & Cake
Optional:
Strawberries to the wedding toast – SEK 25 per person
Upgrading to champagne for wedding toast – SEK 50 per person
Additional canapés – SEK 35 each
Avec – SEK 25 / cl
Late eavening snack – SEK 85 per person
Extended opening hour until 3 am – SEK 5 000
Wedding chapel with existing furniture – 10 000 SEK
Wedding in our garden – ask for a quotation
Hotel room:
Honeymoon suite – SEK 2 495 / night
Incl. breakfast, a bottle of champagne, sliced fruit and chocolates, bathrobes and slippers.
Double room incl. breakfast – SEK 1 495 /night
Single room incl. breakfast – SEK 1 195 /night
On your big day, it is important that everything is just as you want it, so you can feel safe, lean back and just celebrate love. Do you have specific wishes? Contact us and we will help you design your wedding exactly as you want it.
AVAILABLE DATES FOR
WEDDINGS & PARTIES