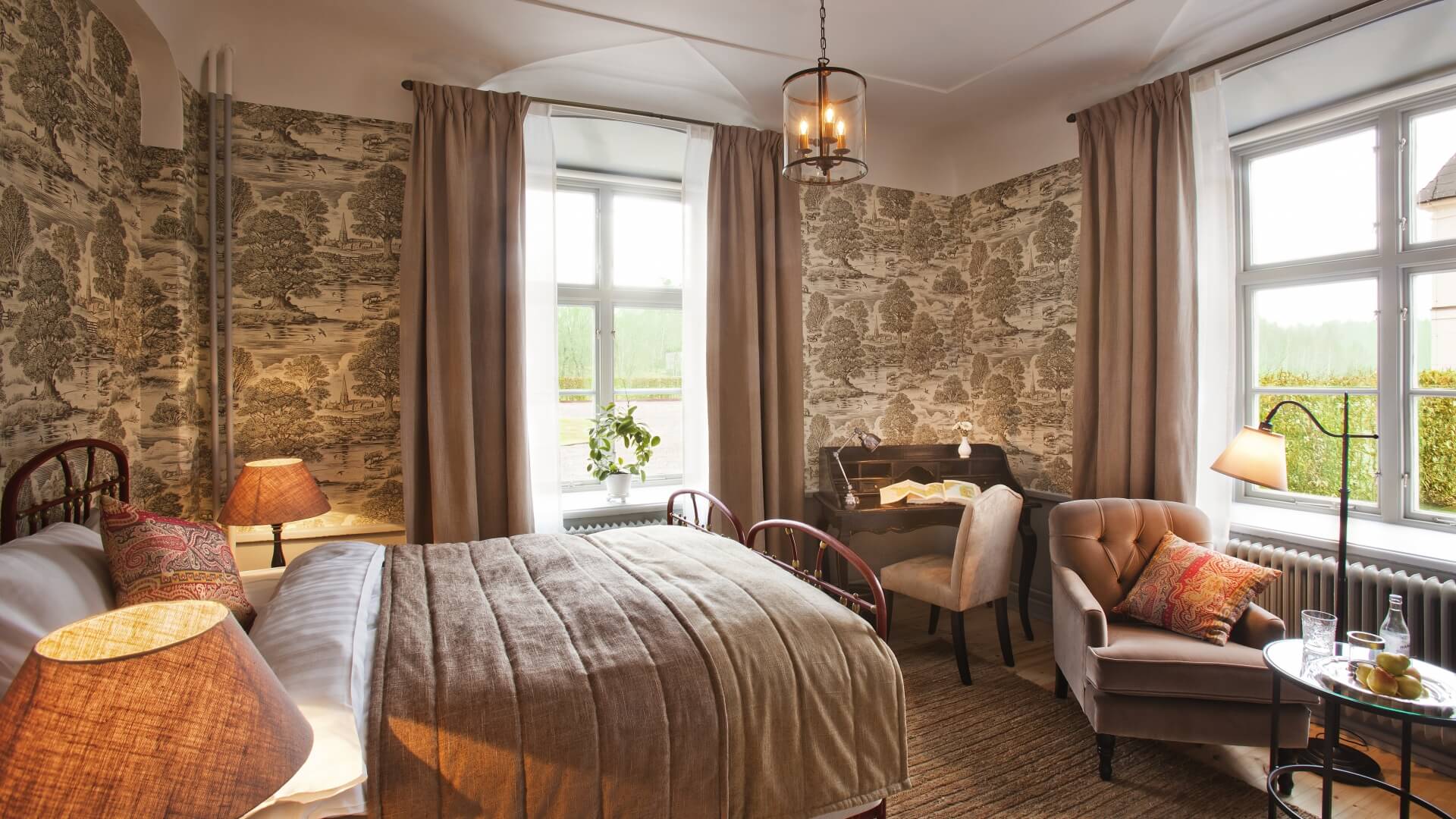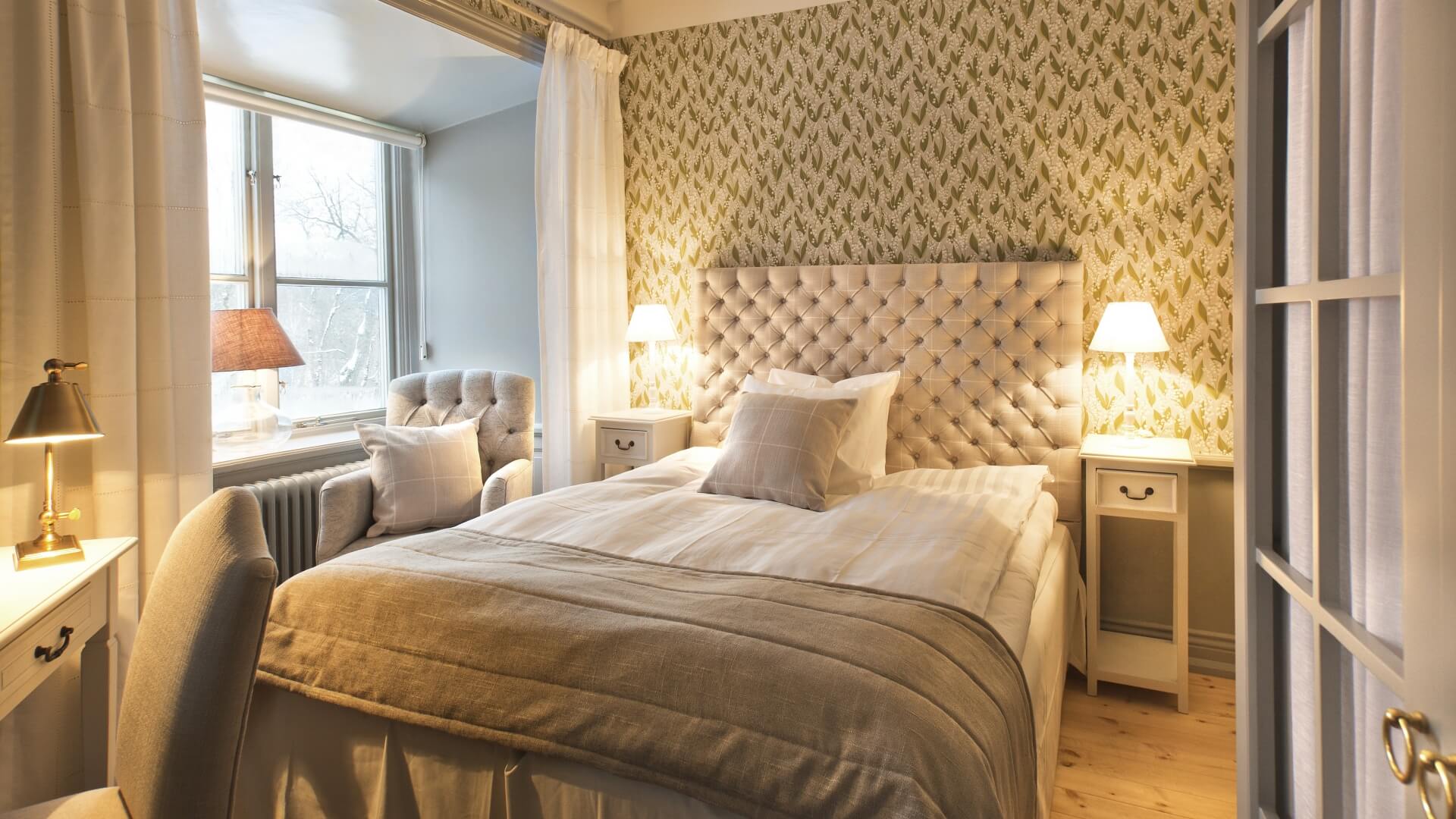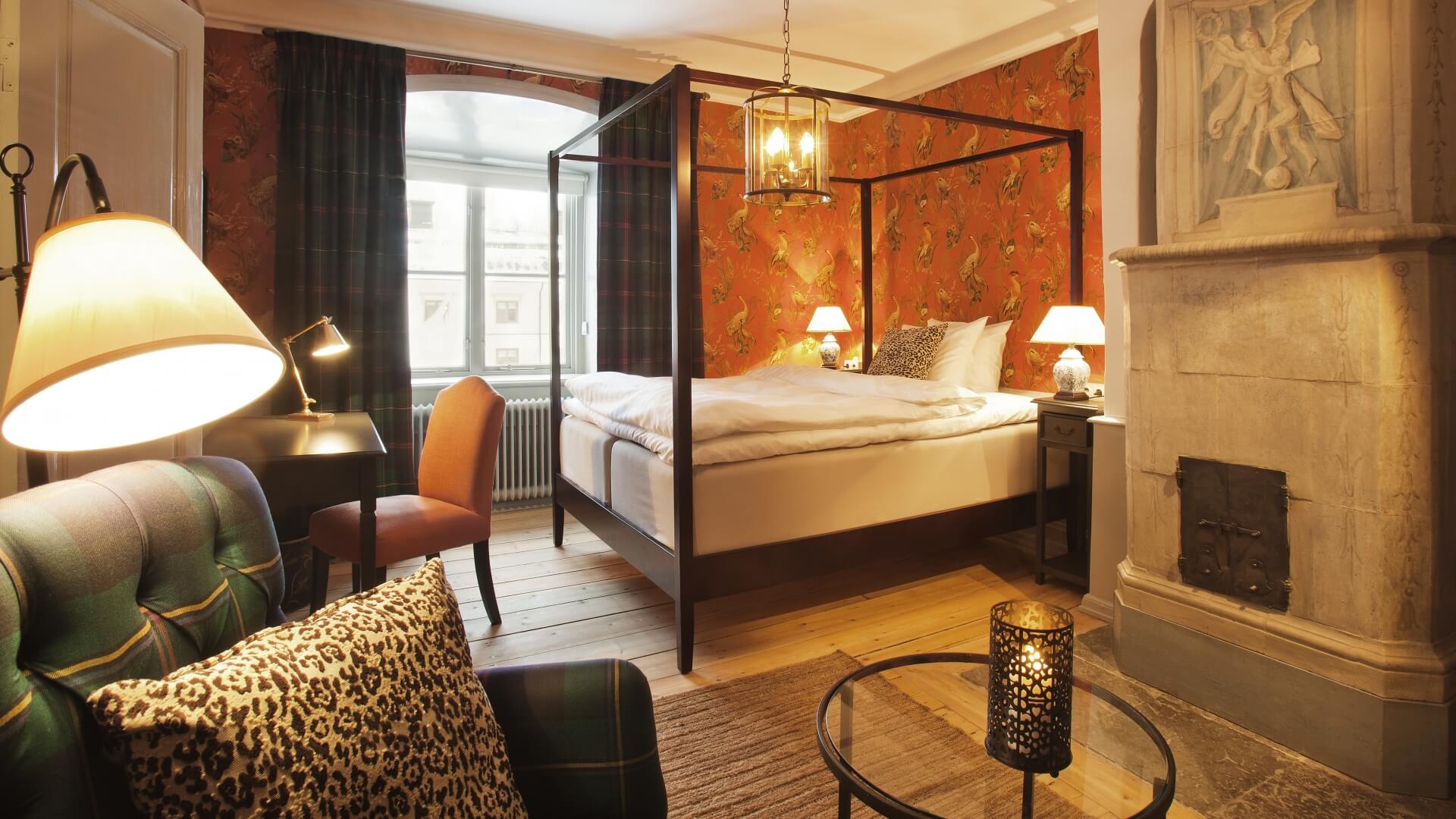 64 hotel rooms with a historic character
Stay in a stunningly beautiful palace environment, just 10 minutes from Arlanda Airport. Four-poster beds and tiled stoves in the bathrooms – we have the right room for every occasion, all warm and cosy with period decoration and furnishing. Our hotel is located in three wings: The "Kavaljer" (Cavalier) wing which has accommodated palace guests since the 18th century, the "Teater" (Theatre) wing with relics from the palace theatre and "Källarbacken" (Ice cellar) with rooms furnished in association with "Svenskt Tenn" (Swedish Tin Company).
Källarbacken
In Källarbacken, about 100 m from the main building, you will find our standard rooms.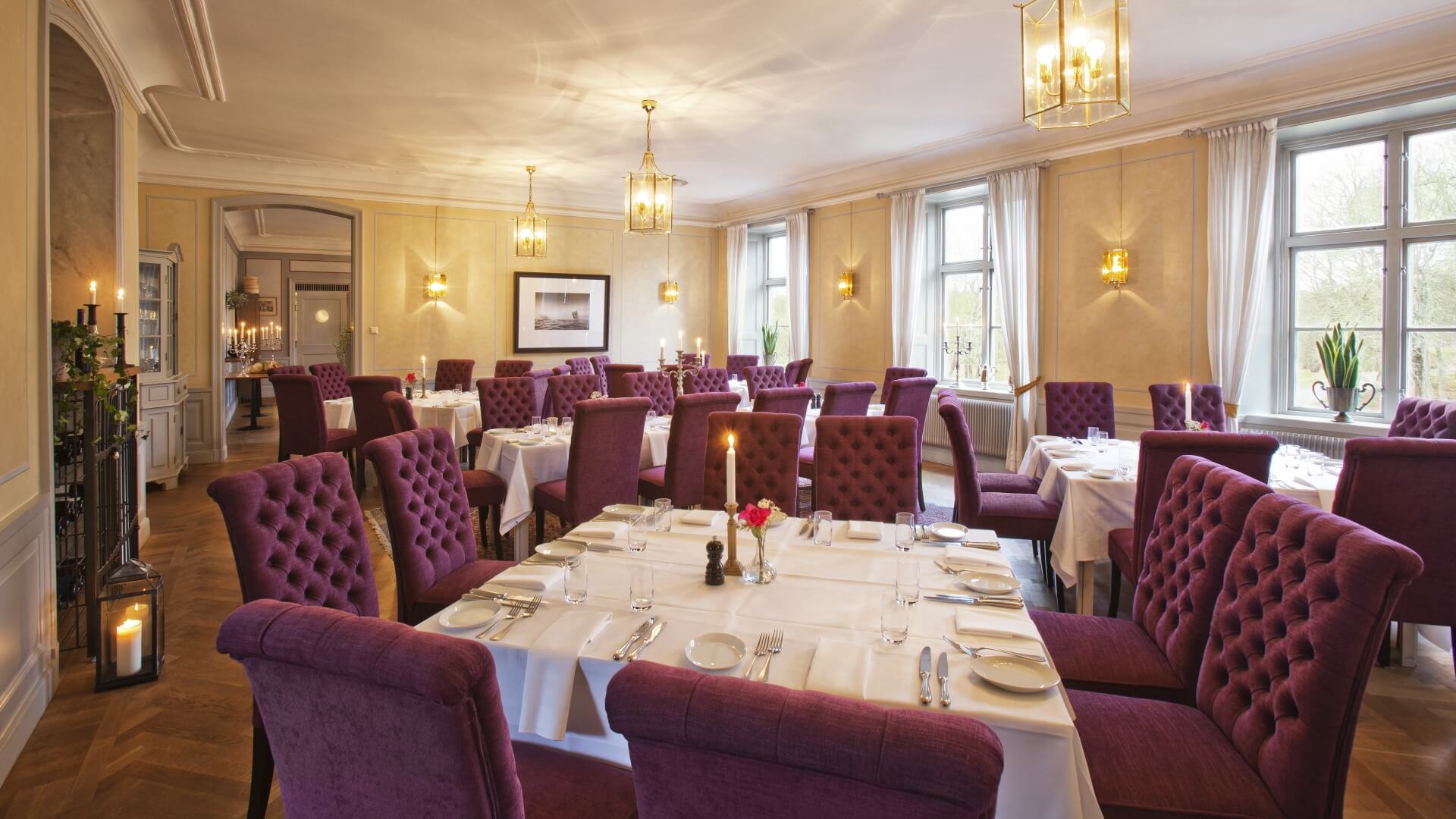 What to do and see at the palace?
Rosersberg Palace is imbibed with the greatest moments of history. The billiard table in the "Juno" wing sits right underneath 17th century ceiling paintings. In the beautiful palace park, you can walk amongst 17th century hazel groves and 19th century lilacs, and a cup of coffee accompanied with biscuits or cakes is best taken on the palace patio with its magnificent view. To jump back in time, there is a steambath too and a modern gym is available to all our accommodation guests. The gym and steambath are located in "Källarbacken" and it is also possible to book a session with a personal trainer. If you would like to know more about how Karl XIV Johan and Desideria passed the time at their summer residence, we recommend that you book a guided tour of the state apartments that have remained almost as they were since 1860. The apartments are furnished in late Gustavian style and are today our best preserved example of the magnificent palace interiors of that time.