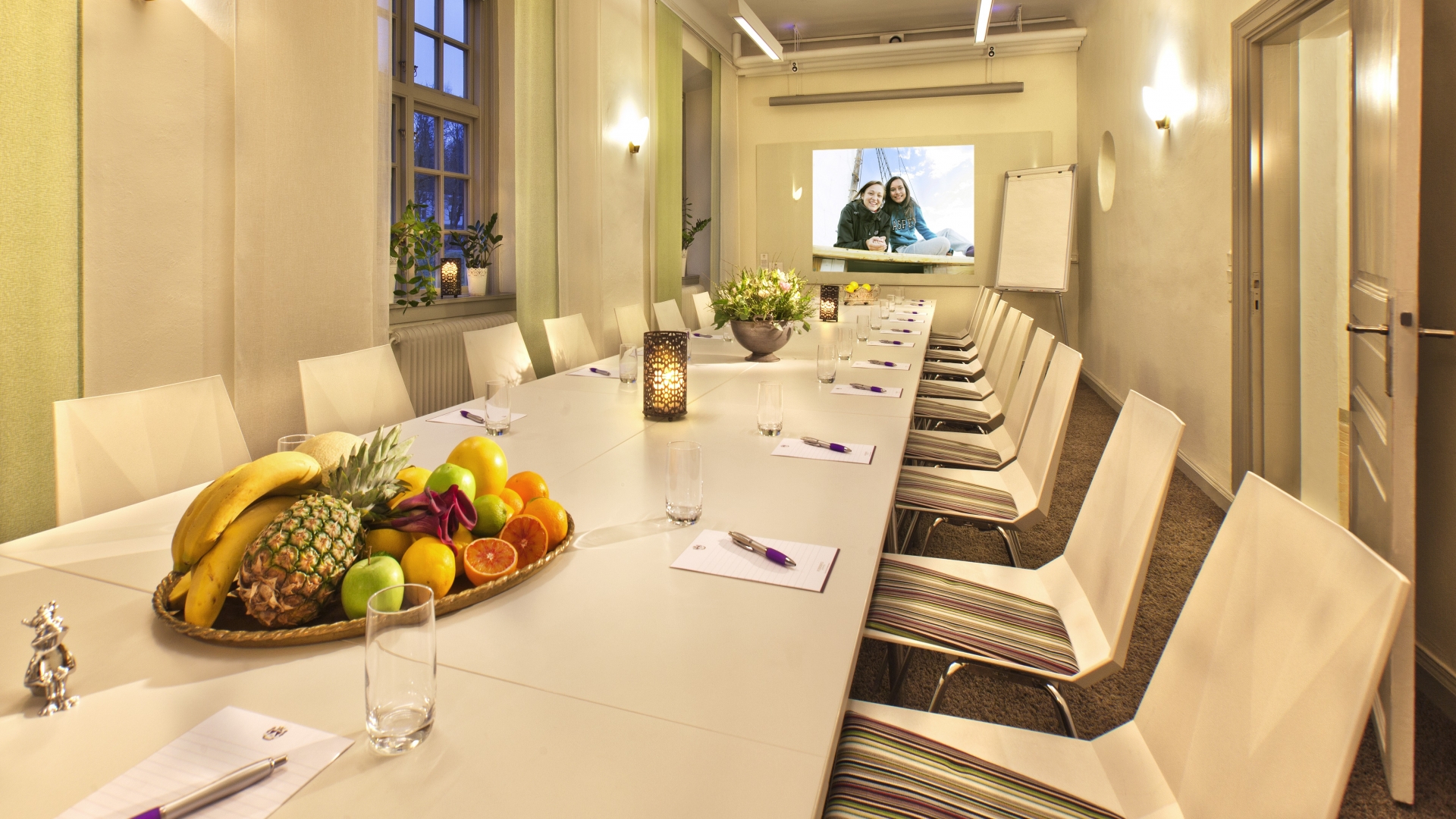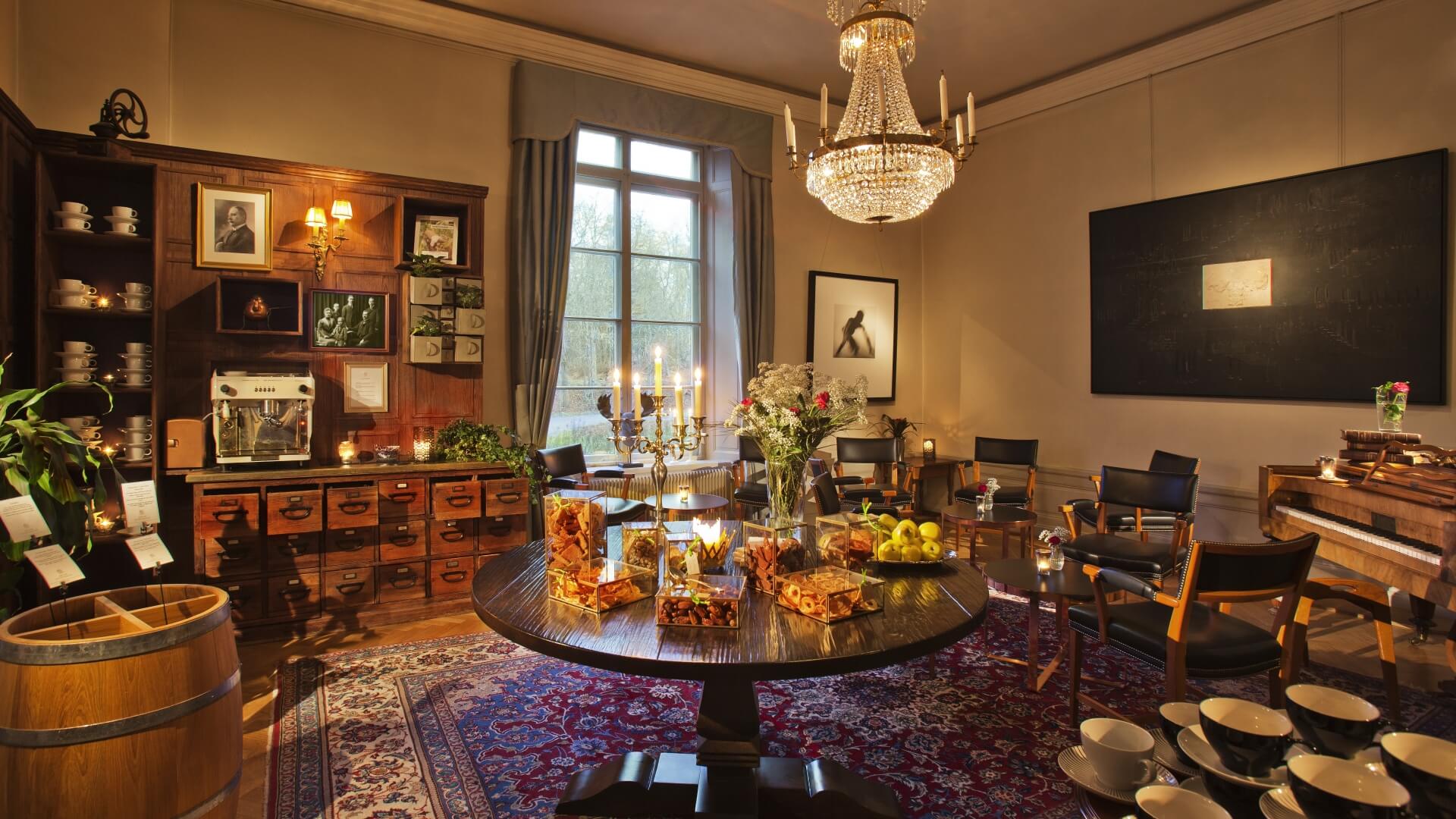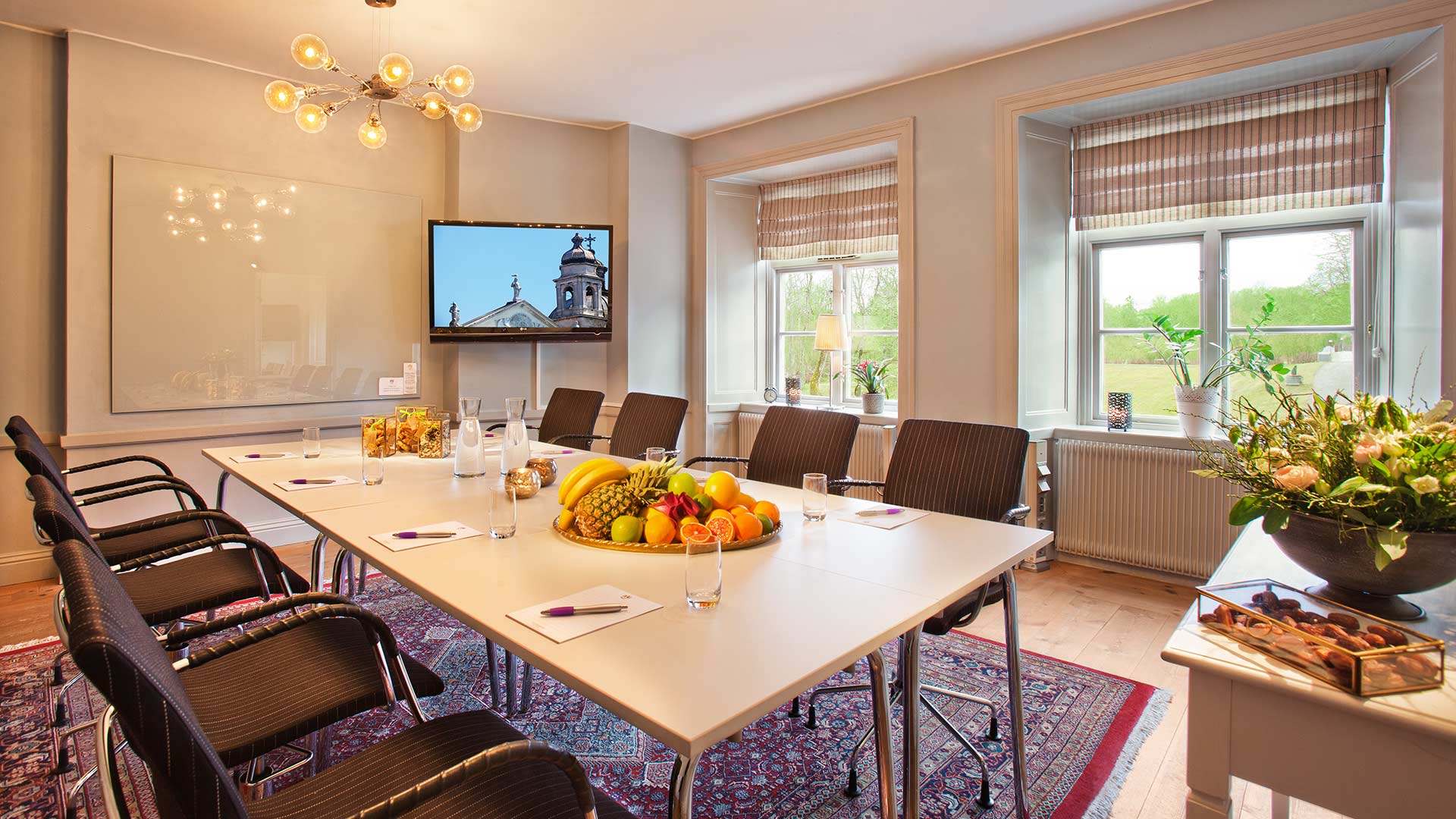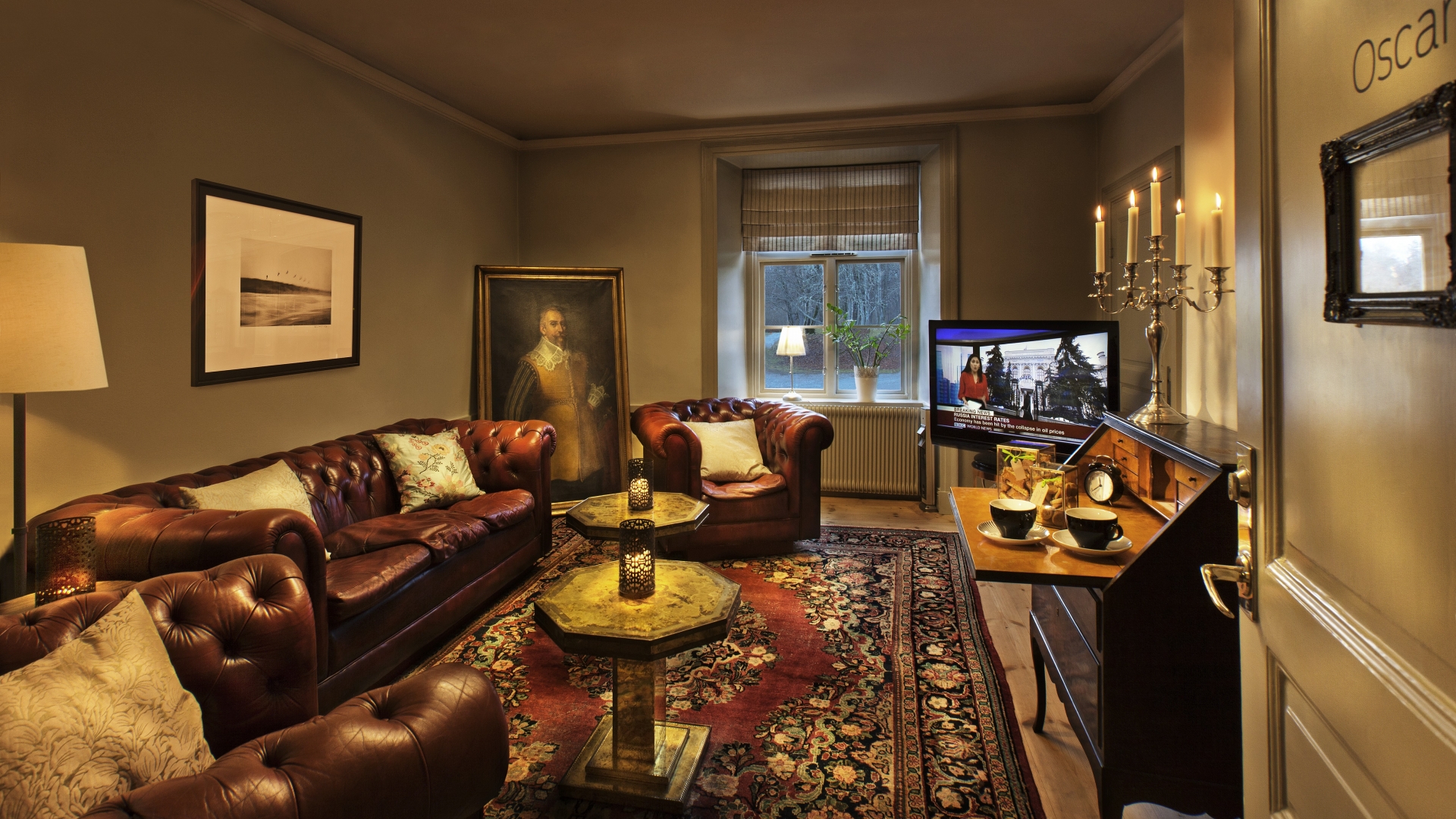 Conference rooms in the palace wings
There are six contemporarily furnished conference and meeting rooms in the  "Fröken" wing with space for 2-20 participants. Some meeting rooms offer access to a smaller work group room. Oscar I is a common lounge with Chesterfield furniture, perfect for a slightly less formal meeting or chat. All meeting rooms are near the dining room where lunch is served and the "Juno" wing where coffee and a conference snack are served.
Our meeting rooms in the castle wings
​
Online booking
Enquiry
Online booking
If you are more then 40 people or have more questions? Please send a enquiry instead.
Enquiry
You can also book your conference online. Try our online booking here.