WHERE PEACE AND QUIET REIGNS
Functions, conferences and accommodation
at the royal palace of Rosersberg
At the Royal Palace of Rosersberg Hotel in Sigtuna, we welcome guests from near and far to a magnificent experience at one of Stockholm's royal palaces. 10 minutes from Arlanda Airport and 35 minutes from Stockholm, in rural surroundings with wide, open green spaces and the glimmering waters of Lake Mälaren as a backdrop, you can hold conferences, plan functions and eat well in luxurious palace surroundings, beautifully located in an extensive palace park. In our palace wings, you sleep like a prince and dream about the great moments of history in the former pleasure palace and summer residence of Karl XIV Johan and his wife, Desideria.
Welcome to the Royal Palace of Rosersberg Hotel – where peace and quiet reigns.
Welcome to the Rosersberg Palace Hotel
Meetings & conferences
A Royal Palace is a very special place to meet. We have the capacity for up to 100 persons.
Food & Beverage
Our food influences we collect from the French cuisine, just as Karl XIV Johan and Desiderias time at the castle.
Parties, weddings & events
Oh, well. What's a ball at the palace? It can be absolutely... absolutely wonderful!
Right now at Rosersberg Palace Hotel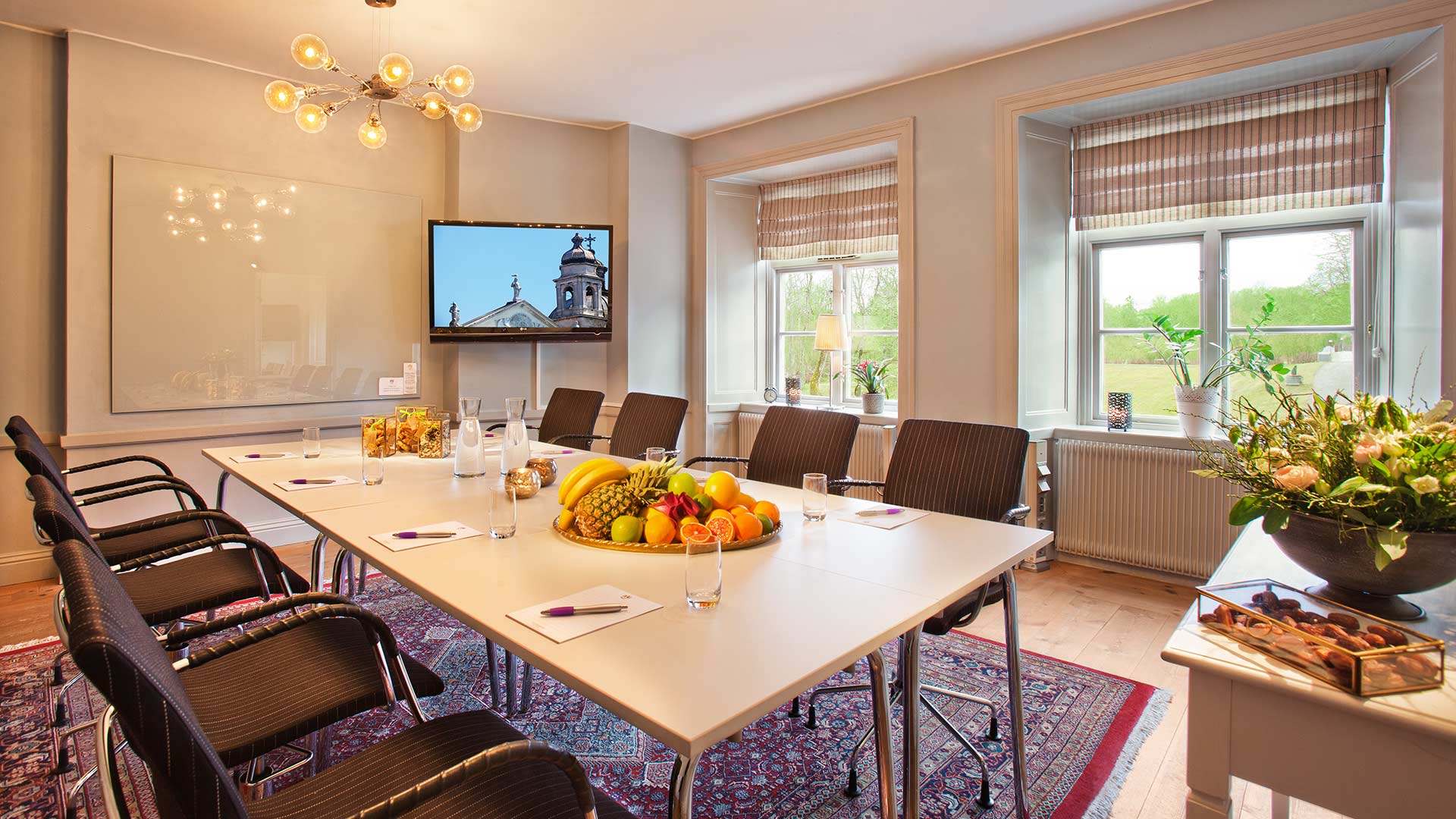 #rosersbergsslottshotell
Senast taggat med #rosersbergsslottshotell